Consulting | Current Topics
EMIR REFIT
Aligned reporting and harmonized data
EMIR REFIT revisions will not only lead to implementation efforts such as adjustments of affected interfaces and corresponding specification and conception phases (professional and technical) but is also giving market participants the opportunity to revise and optimize the efficiency of their transaction reporting regime as a whole.
At LPA, we have already conducted intense project work to implement new transaction reporting requirements and messaging formats, as well as harmonising existing interfaces and incorporating new ones. Our consultants mastered success factors within the implementation of transaction reporting such as EMIR, MMSR, MiFIR, SFTR, and T2/T2S consolidation.
This initiative comes not only with harmonised inter-curricular reporting requirements, but also with significant data landscape and implementation related challenges for affected market participants. Stakeholders can benefit from aligned reporting rules and harmonised data sources but achieving this requires a full stack approach from business and technical analysis to strategic and tactical IT implementation. Some main innovations include:
Reporting obligation on behalf of non-financial counterparties – financial counterparties are solely responsible, and legally liable, for reporting on behalf of both counterparties, the details of OTC derivative contracts concluded with a non-financial counterparty as well as for ensuring the correctness of the details reported.
End-to-End reporting in ISO 20022 xml. – xml. schemas developed in line with ISO 20022 methodology are to be used not only for the communication between the TRs and authorities, but also for reporting from TR counterparties, similarly to requirements under the SFTR framework.
Product identification and critical data elements – Unique Product Identifier (UPI) will be introduced as the regulator aims to achieve consistent identification and classification of transactions for aggregation and monitoring purposes. Additionally, the Unique Trade Identifier (UTI) has been classified as a critical data element with revised structure and waterfall approach.
Data format adjustments and increased granularity requirements – increase of reporting data fields (129 vs. 203) and a new table for margin reporting, adjustments in value attributes and data formats for at least 67 existing data field.
Reporting of post trade events – expanded options for existing "action type" and new data field "event type" will be introduced to further specify the respective Lifecycle Events, requiring sufficient data sources with a high degree of granularity and quality or even new interfaces.
Harmonized data quality requirements across TRs – new technical standards relate to enhanced and harmonized quality requirements for data validation and reconciliation processes that take place at the TRs once derivatives are reported to them. 174 data fields will fall under reconciliation obligation with 26 data fields allowing tolerances in deviations. Process-related requirements – Setup and document processes that allow for alignment, reconciliation and corresponding monitoring of non-matching transactions, including an Audit log that allows comprehending reporting gaps and specific steps that counterparties initiated to resolve them.
Contacts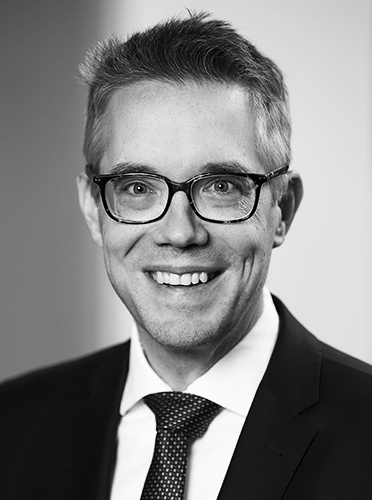 Hans Joachim Lefeld
Partner, Germany
Günther Neurohr
Manager Consulting , Germany