Consulting | Current Topics
Trade Surveillance
Regulatory Compliance and Efficiency through Optimized Monitoring Mechanisms
Effective trade surveillance demands a clear understanding of products, markets, trading processes, and a thorough grasp of relevant regulatory mandates. In addition, a strong foundation in technology and data analytics is essential. At LPA, our experts possess the necessary expertise to skilfully assist you in navigating this challenge.
Our range of services
1. Implementation: We guide you through the implementation of a new trade surveillance solution, whether it is an external software solution or custom development. Our extensive experience enables us to support you in the following steps:
Risk Assessment: Identifying relevant risk factors based on regulatory requirements (e.g., Market Abuse Regulation, MAR) and your unique business model.
Business and IT Conceptualization: Designing the target solution by capturing, aligning, and documenting functional and non-functional requirements.
Vendor Selection: Choosing a software solution tailored to your institution's requirements, based on our knowledge and experience with relevant software vendors.
Configuration & Customization: Selecting optimal surveillance models, data-based parameterization to reduce false positives, and implementing individual customization needs.
Testing & Quality Assurance: Conducting test management and undertaking operational testing activities to ensure the solution's performance and reliability.
Transition to Business as usual: Ensuring the solution's operability by developing and implementing appropriate policies, procedures, and processes, as well as planning and conducting training.
2. Health Checks: If there are uncertainties about the performance of your trade surveillance solution, we thoroughly examine it and propose tailored measures to address gaps and optimizations. We assess your solution comprehensively based on our maturity model or focus on specific areas according to your preferences, such as risk coverage, parameterization, or data integration.
3. Optimization: If you have already identified measures to improve your trade surveillance solution, we assist you in creating a roadmap and implementing it, e.g., to close identified gaps or reduce false positives. Drawing on our extensive experience in utilizing modern technologies like Advanced Analytics and Artificial Intelligence, we can further elevate the maturity of your trade surveillance solution. Learn more about this in our complimentary whitepaper.
Within each of the mentioned service areas, our expertise particularly spans the following subject areas:
Product Coverage
Scenario & Model Coverage
Parameterization & Backtesting
Alert Investigation & Workflows
Data Integration and Quality
Reporting
Rely on LPA to efficiently and reliably shape your trade surveillance. Contact us to learn more about our offering and for a non-binding consultation to receive tailored solutions for your needs.
Download our LPA Whitepaper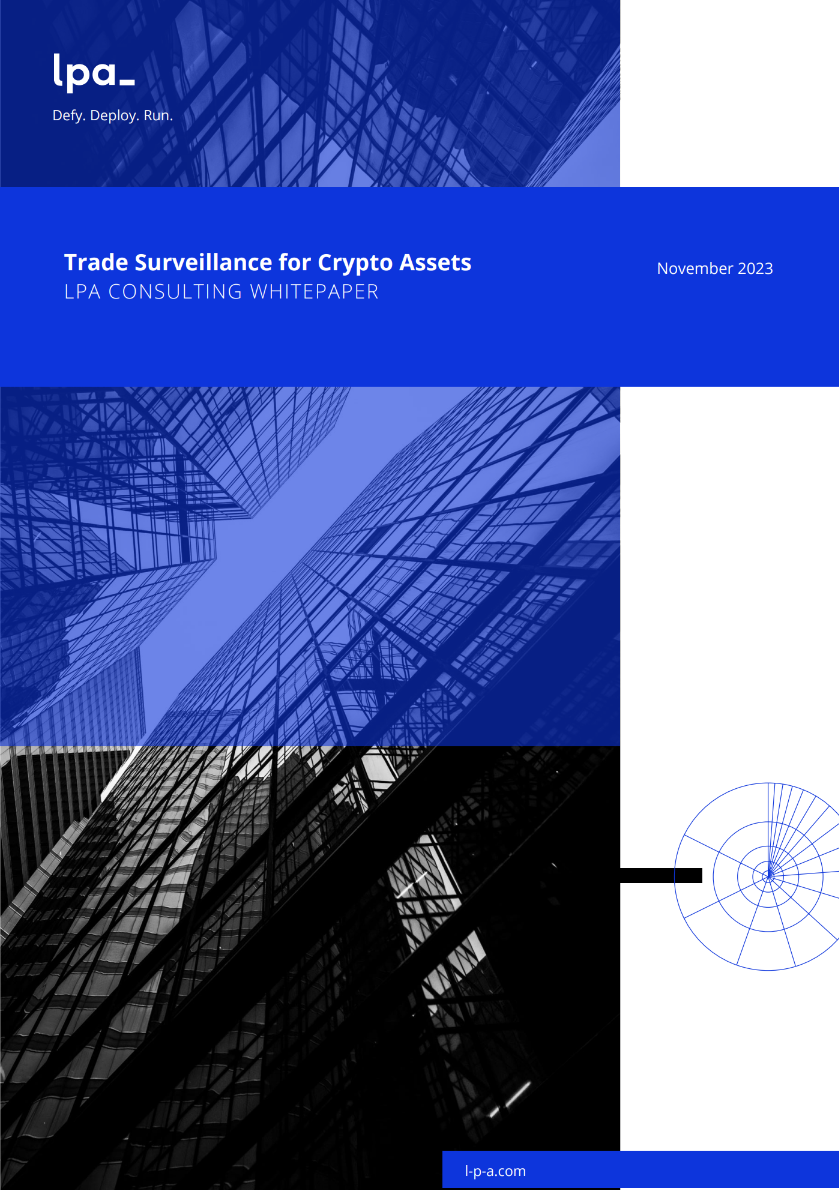 Trade Surveillance for Crypto Assets
Ensuring Compliance in Crypto Trading
Machine Learning in Trade Surveillance
Cutting-edge methods for heightened effectiveness and efficiency
Contacts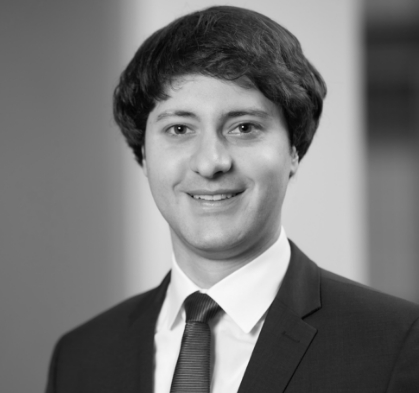 Philipp Faulstich
Manager Consulting , Germany
Günther Neurohr
Senior Manager Consulting, Germany
Joel Ennen
Manager Consulting , Germany
Sandro Schmid
Partner, Switzerland