Consulting | Financial Markets | Services
Compliance
Best Practice for the efficient Implementation of regulatory Requirements while achieving full Compliance
Digitalization, new regulations and other market developments are changing the requirements for the compliance function in the financial services industry. Protect your company from criminal and regulatory sanctions as well as reputational damage that can result from non-compliance with legal requirements. With our unique combination of in-depth industry and product knowledge as well as technological expertise, we provide your company with high-quality compliance advice, especially in the areas of capital markets compliance and financial crime compliance. We possess deep expertise regarding regulatory requirements, business processes and new technologies.
Capital Markets Compliance
The aim of capital market compliance is to protect market participants (especially retail investors) from misleading and fraudulent behavior such as market manipulation, insider trading or false investment advice. Changes in compliance risks arise in particular from the increasing use of electronic trading systems and high-frequency trading, digital advisory processes, and new technologies such as the development of crypto-assets. In addition, the consideration of ESG factors is leading to increasing requirements in investment advice and product governance.
For these reasons, legal rules on the transparency and integrity of financial markets, investor protection and trade surveillance are constantly being adapted and tightened. At the same time, new technologies such as machine learning and artificial intelligence offer new opportunities for more efficient monitoring and mitigation of compliance risks. Banks and financial service providers must therefore regularly review their systems and processes and adapt them to changing conditions. LPA has unique know-how in the capital markets sector as well as many years of experience in the implementation of regulatory requirements (e.g., EMIR, MiFID II / MiFIR, MAR) and the selection and introduction of new surveillance systems. Our experts are happy to support you in all challenges of capital market compliance.
Further information on our specific trade surveillance services can be found here.
Financial Crime Compliance
Modern financial products and ongoing innovations, particularly in payments processing, harbor the risk of being misused for criminal activities. The aim of financial crime compliance is to prevent banks from involuntarily aiding and abetting money laundering or terrorist financing or evading sanctions against states and individuals. The procedures used for this purpose (e.g., to implement the Know-Your-Customer principle or to investigate a suspicion of money laundering) are often characterized by a high level of manual effort. New systems and technologies offer the potential to improve risk coverage and increase the efficiency of monitoring processes. We are happy to support you in optimizing compliance with legal regulations (e.g. AMLD) to prevent financial crime.
Our services
Project management
Vendor selection and system implementation
Health Check for reviewing existing processes and systems
Gap analysis in order to identify surveillance gaps
Data analysis / parametrisation of surveillance scenarios
Target Operating Model (TOM) / process design
Contacts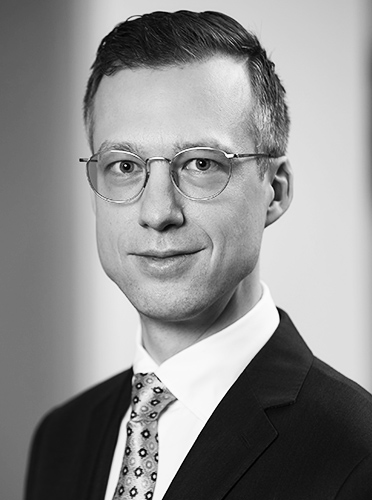 Christian Behm
Partner, Germany
Sandro Schmid
Partner, Switzerland
Daniel Wolff
Senior Manager Consulting, Germany
Günther Neurohr
Senior Manager Consulting, Germany