Consulting | Asset & Wealth Management | Services
Risk, Compliance and Regulatory Reporting
Expert development and innovation
We review, interpretate and implement regulatory requirements with a lean and efficient approach. We prepare the asset and wealth management industry to respond to growing capital, leverage, liquidity, and funding requirements, as well as soar risk reporting standards.
Read our latest article on FINMA transparency obligations on climate risks in 2023.
Services
Balance sheet optimization
By combining risk, finance, and strategy expertise, we support risk management teams to align with stakeholders to optimize balance sheets and increase key ratios while complying to regulatory constraints.
Risk methodology and modelling
We have extensive experience in designing comprehensive and holistic risk assessment and mitigation methodologies. Paired with in-depth knowledge of financial and quantitative methods, our team is fully equipped to support you with managing a diverse range of risks, including but not limited to credit, market, and liquidity risk.
Risk digitization
Digital transformation of risk management has become of critical importance in designing a sustainable business model. Our experts can help make significant savings and increase efficiency by digitizing risk decisions.
Finance and risk analytics
We support with capitalizing information assets and proactively managing risk by implementing complex insights with the use of advanced analytics and digital technologies.
ESG risk
We take a comprehensive approach to integrating environmental and social governance (ESG) into risk management frameworks and defining meaningful performance measurements for sustainability.
Validation
We have ample experience in valuation frameworks and model validation processes.
Solutions
Development of risk engines such as modeling derivatives, FX risk and market risk, including core engines for Lombard loan portfolios
Contacts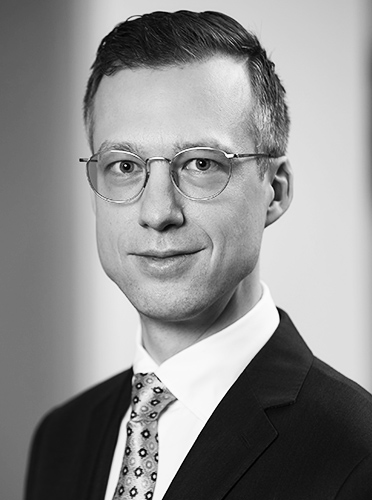 Christian Behm
Partner, Germany
Sandro Schmid
Partner, Switzerland